Saturday, June 27, 2015
Vaccines Causes Autism
VACCINES AND AUTISM: EPIDEMIC ACCELERATES AS CASES IN YOUNG VACCINATED CHILDREN EXPLODE UNABATED
Ethan A Huff
June 26, 2015
The UK is facing an unprecedented number of new autism cases, according to new research. Figures in Scotland, which are among the most comprehensive available in the British isles, reveal that the autism rate among students at Scottish schools is up 1,360% percent since 1998, with no perceivable end in sight.
This amounts to a one-in-68 children rate of autism, which the London School of Economics projects is costing taxpayers around $54 billion annually. This is up from about $2 billion in 2001, demonstrating the immense toll this harrowing disease is costing the public.
But even these figures may be too low, warns Age of Autism, as they disguise the actual number of autism cases among older students, while focusing more on autism rates among younger students. The actual present rate of autism in the UK, reports John Stone, is probably much closer to one in 30 students, based on data supplied by the Scottish government.
The immense growth rate of autism in Scotland over the past 16 years is highlighted by the following:
Year | Total number of pupils | Number of pupils with an ASD
Aside from an anomalous reduction in ASD cases between 2005 and 2006, you can clearly see that the autism rate in Scotland has simply exploded, much like it has in the U.S. and other Western nations over the past several decades.
One would think that health authorities and lawmakers would take note of this and start addressing some of the elephants in the room, including the ever-expanding vaccination schedule. But instead, they remain silent as the financial burden of treating these damaged children escalates into financial territory so unsustainable that government health systems now face total collapse.
US to spend a total of $7 trillion just to treat every person who currently has autism
The same study that procured these figures for the UK found that the situation is far worse in the U.S. Between the costs associated with treating both children and adults with ASD — more than 3.5 million Americans, both young and old, have been diagnosed with ASD — taxpayers and insurance companies spend huge amounts to treat autistic individuals with or without intellectual disability.
"The cost of supporting an individual with an ASD and intellectual disability during his or her lifespan was $2.4 million in the United States and £1.5 million (US $2.2 million) in the United Kingdom," reports the study. "The cost of supporting an individual with an ASD without intellectual disability was $1.4 million in the United States and £0.92 million (US $1.4 million) in the United Kingdom."
"The largest cost components for children were special education services and parental productivity loss. During adulthood, residential care or supportive living accommodation and individual productivity loss contributed the highest costs. Medical costs were much higher for adults than for children."
This translates into a total cost of $7 trillion to treat every person with autism in the U.S. over the course of his or her lifetime. And this is just at the current autism rate — over the next several decades, as many as one in two children are expected to have autism, which portends a complete collapse of the healthcare system.
Be sure to check out Massachusetts Institute of Technology (MIT) researcher Dr. Stephanie Seneff's groundbreaking research into glyphosate, the active ingredient in Monsanto's Roundup herbicide. She found that this prolific chemical damages gut bacteria and blocks the uptake of vital nutrients, triggering autism and other serious health conditions:
Sources:
http://www.ageofautism.com
https://autismsciencefoundation.files.wordpress.com
[PDF]
http://www.naturalnews.com
http://www.globalresearch.ca
http://www.anh-usa.org
http://www.globalresearch.ca/vaccines-and-autism-epidemic-accelerates-as-cases-in-young-vaccinated-children-explode-unabated/5458480?print=1
Monday, June 01, 2015
Steve Quayle – The Elites Underground Bunkers, Planet X and How To Prepare – May 31st, 2015
https://www.youtube.com/watch?v=YZAuEQY1Tv0
Stephen Quayle is the author of five books. For over thirty years, he has been investigating ancient civilizations, giants, UFOs and biological warfare as they relate to the future of mankind. Stephen discusses the coming worst-case scenarios approaching this world and how they interrelate to each other. Earthquakes, volcanoes, nuclear and biological terrorism, coupled with the planned financial meltdown of the U.S. dollar will thrust us into unimagined tribulations. Stephen Quayle is on record as stating that we have moved from the realm of natural threats into the arena of supernaturally guided events of the unseen hand of evil orchestrating world events of unfathomable proportions.
Labels: Planet X, Steve Quayle
What Really Happened
US Secretary Of State Kerry Reported "Gravely Wounded" After French Gun Battle
By:
Sorcha Faal, and as reported to her Western Subscribers
A new Foreign Intelligence Service (SVR) report circulating in the Kremlin today says that US Secretary of John Kerry was "gravely wounded" yesterday (31 May) after a secret meeting he was holding with a top Islamic State of Iraq and the Levant (ISIS/ISIL) commander erupted in gunfire in what Federation intelligence analysts are calling an "obvious assassination attempt".
According to this report, Secretary Kerry was in Geneva, Switzerland, this past weekend for meetings with his Iranian counterpart, Mohammad Javad Zarif, trying to overcome obstacles to a final nuclear agreement, a month ahead of a deadline for a deal between Tehran and six world powers.
Yesterday morning, however, this report continues, Secretary Kerry and his security entourage left Geneva with "certain military officials" of France's 1er Régiment d'Hélicoptères de Combat (1e RHC) and traveled to the former Phalsbourg-Bourscheid US Air Base located in the Moselle department, which is now a French military base.
The purpose of Secretary Kerry's secret travel to this French military air base, this report explains, was to meet with a top ISIS commander for a "strategy session" prior to tomorrow's (2 June) international conference in Paris where over 60 nations will begin meeting in an attempt to find a "final solution" to this terrorist group that is currently destabilizing the entire Middle East, and which Kerry was scheduled to attend.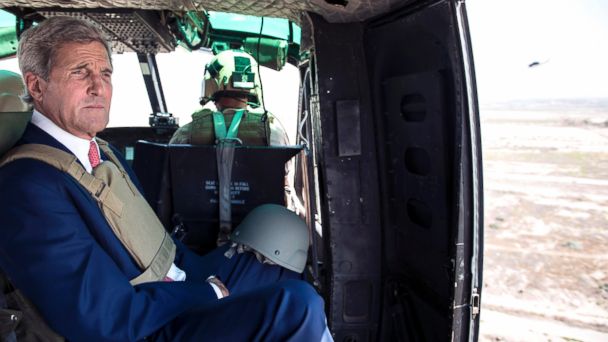 Most astounding in this SVR report is its confirming that the top ISIS commander Secretary Kerry was meeting yesterday was Colonel Gulmurod Khalimov,
who up until this past April when he "
defected to ISIS
",
commanded Tajikistan's OMON special forces which were trained and funded by the American military.
Even worse this report notes, Colonel Khalimov was not only supported by the American military, he was directly trained and funded by Secretary Kerry's own US State Department, and which his spokesman, Pooja Jhunjhunwala, was forced to confirm last week and who stated: "From 2003-2014 Colonel Khalimov participated in five counterterrorism training courses in the United States and in Tajikistan, through the Department of State's Diplomatic Security/Anti-Terrorism Assistance program."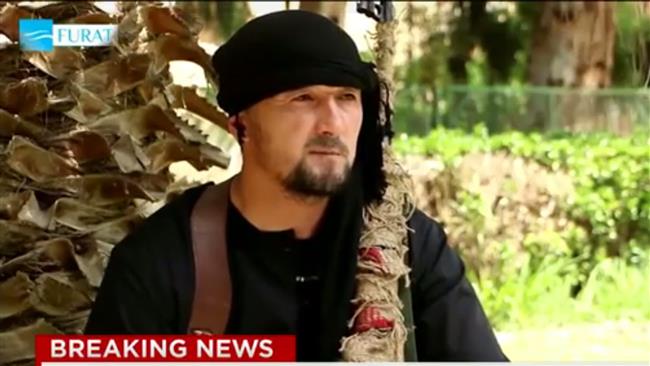 SVR experts writing in this report further confirm the findings of the American nonpartisan government watchdog group Judicial Watch who this past week released US intelligence documents confirming the suspicions that the United States and some of its so-called coalition partners had actually facilitated the rise of ISIS as an effective adversary against the government of the Syrian leader President Bashar al-Assad. In addition, these US intelligence documents show, ISIS members were initially trained by members and contractors of the Central Intelligence Agency (CIA) at facilities in Jordan in 2012.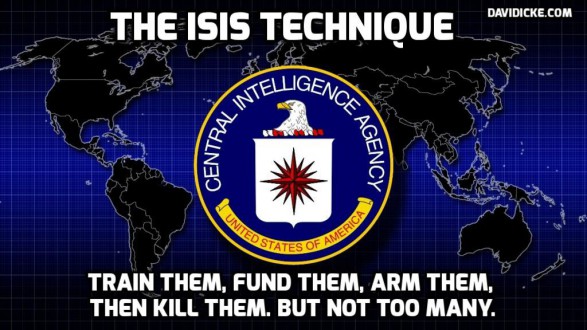 As to the gun battle that "gravely wounded" Secretary Kerry yesterday, this report continues, other leaked US cables to Wikileaks confirm that Colonel Khalimov was well aware of US State Department security procedures due to his being allowed to run a security drill in 2009 at the US embassy in Tajikistan, which allowed one or more of his entourage to enter this secret meeting with Kerry armed and with the intention of assassinating him.
Though no specifics currently exist within the SVR to exactly detail this gun battle, this report states, Federation electronic intercepts of French, Swiss and American communications show that besides Secretary Kerry, at least 2 other participants in this secret meeting were shot, one fatally.
As to Secretary Kerry's wounds, this report says, these electronic intercepts further show a "panicked response" to a "top level gravely wounded US official" who needed to be "immediately evacuated" to Geneva for "emergency surgery" after which the US military was ordered to dispatch a medical evacuation flight for the "immediate evacuation after surgery" of this "gravely wounded top level US official" back to the United States.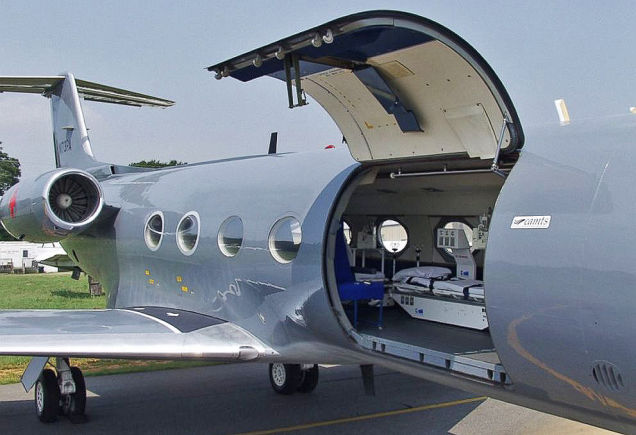 The American "cover story" for Secretary Kerry's grave injuries suffered at the hands of an ISIS fanatic, this report notes, states that he was seriously injured in a bicycle accident in the French town of Scionzier (40 kilometers southeast of Geneva), which was needed to explain away why Kerry was transported to the Geneva hospital in a French military medical helicopter.
As to the complicity of Colonel Khalimov in the attempted assassination of Secretary Kerry yesterday, this report concludes, SVR experts remain "highly doubtful" attributing this action, instead, to one or more of his entourage brought to this secret meeting.

After all, why would Colonel Khalimov kill his "master" anyway?
Then again, and though not mentioned in this SVR report, last week prior to his meeting yesterday with Secretary Kerry, the US State Department trained Colonel Gulmurod Khalimov did release a video to the Obama regime wherein he stated about his new "masters":
"Listen, you dogs, the president and ministers, if only you knew how many boys, our brothers are here, waiting and yearning to return to reestablish

sharia

law there.

Listen, you American pigs, I've been three times to America, and I saw how you train fighters to kill Muslims.

God willing, I will come with this weapon to your cities, your homes, and we will kill you."
June 1, 2015 © EU and
US
all rights reserved.
Permission to use this report in its entirety is granted under the condition it is linked back to its original source at WhatDoesItMean.Com. Freebase content licensed under
CC-BY
and
GFDL
.
Labels: what really happened